Shepparton Cemetery has become populated with bindii and local residents are frustrated with its spread, complaining that it covers much of the ground.
Shepparton resident Barbara Welsh said she was disappointed with the state of the cemetery.
"I was horrified when I went there on Sunday," she said.
"My mum and dad are buried there and I was horrified by the state of the cemetery. The weeds are so tall they reach my waist and the bindiis have grown and spread over half the cemetery .
"It's not just me, there are a lot of people complaining about it. I know four families who told me about it.
Former Greater Shepparton City Mayor Chris Hazelman said his sister and wife visited the cemetery over the Christmas period and were shocked by the spread of weeds.
"I went to visit him soon after and I don't remember seeing him in such a state," Mr Hazelman said.
"So I called the trust and got a good response and they said they would do something about it in the areas I mentioned. When I came back a week or two later, the bindii bloom was still there from green to brown and made access to paths quite impossible.
"In the area I referred to, to be honest and fair, some work has been done in this area, but being bindii, it got out of control."
Shepparton Cemetery Trust chair Margaret Stewart said it had been a difficult season with the heat and the rapid growth of bindii in the area.
"We're doing our best there with the weather, which hasn't been very helpful to the workers… We spray the bindii and then dig them up," Ms Stewart said.
"We only have one full-time man and two casual men at the cemetery and in a week that's 73 hours of work."
Shepparton Cemetery Trust is a not-for-profit organization, all of whose board members work as volunteers.
Ms Stewart said the little revenue they generate was sometimes insufficient to pay for all the necessary equipment and with limited staff it could also be difficult to keep up with maintenance.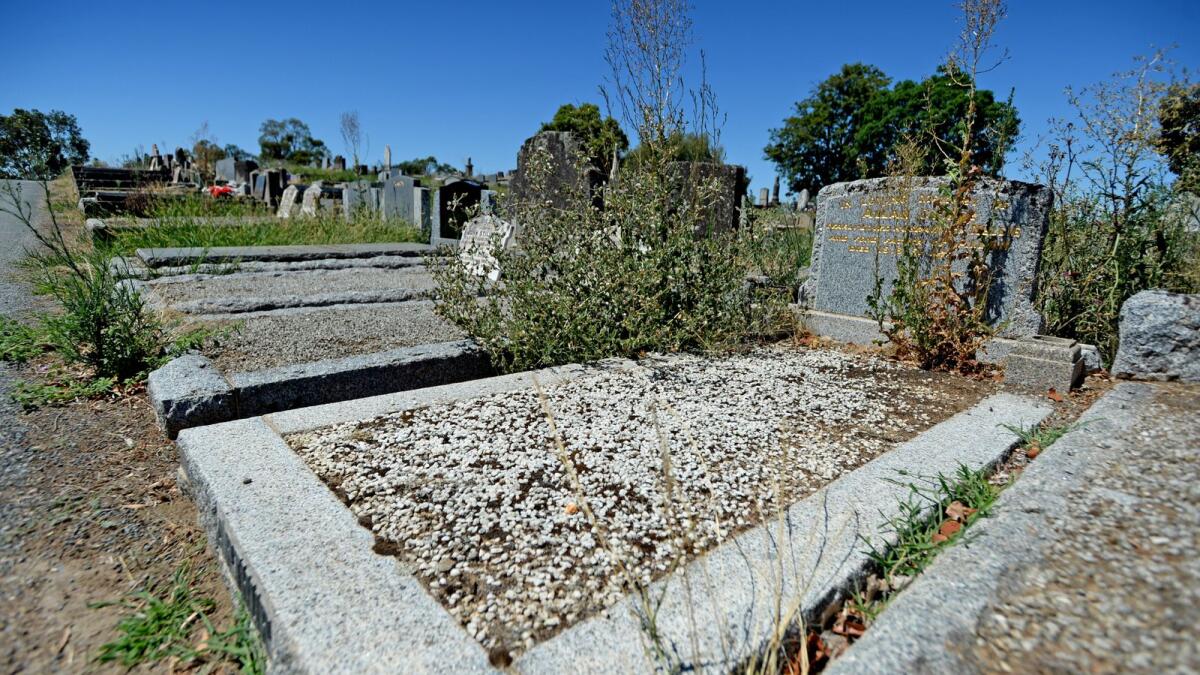 As well as maintenance work, Ms Stewart said the trust has also been working on expansions and renovations around the cemetery.
A new section of lawn for burials, a new memorial for the crematorium, the expansion of the mausoleum section and the extension of trails are just some of the improvements volunteers have been working on.
Ms Stewart encouraged locals to get involved and help out at the cemetery to ease the burden on workers and support the community.
"We are volunteer members of the trust and we try to run the cemetery as best we can for the community of Shepparton," she said.
"Any offer of help as a volunteer we would be very very grateful."
Anyone interested in volunteering at Shepparton Cemetery can contact Margaret Stewart on 0427 211 947.